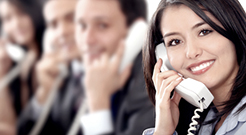 Address
MEDIWARE a.s.
Na Viničních horách 1834/24
160 00 Praha 6
Technical support:
Tel: +420 773 760 568
Email: support@mediware.cz
Jiří Douša
Tel: +420 774 435 341
Email: george.dousa@mediware.cz
MwPharm++ Release 1.6.1 - Description
MwPharm++/Edsim++ Release 1.6.1 - Description
Added: Added option to use cystatin C biomarker for eGFR calculation in status screen


Added: A eGFR column will be shown in de medication history in case of a user defined creatinine clearance (just as CysC)



Added: Curves can now also be stored as R scripts

Changed: Curve export to Excel now includes confidence interval as color band

Changed: Color of confidence interval is automatically synced with color of concentration curve (set to 80% brighter)

Added: An anonimized case can be exported in the history screen by selecting the *.ano.edx extension and chaning the filename

Improved: A confirmation will be asked if the [Update] patient button is clicked and the patient number or name has been changed

Improved: Database extraction (CR-104) now also exports an Excel workbook (folder.xls) in addition to EDX files.

Changed: Upgraded several components (Syntax Editor, Flow Chart and Spreadsheet).

Changed: In addition to the population curve sometimes one or more ghost curves are displayed (ECX files was appended)

Improved: Drug model records that have been renamed should never trigger a "patch failed" error.

Improved: Fix minimum Y-axis value to zero in fitting screen

Improved: Switching in the dosing screen from continuous infusion mode to extravascular caused an error

Improved: Dose insertion does not support the optimization of regimens based on AUC targets. Do not use loading dose.