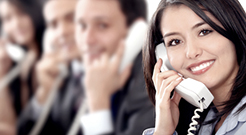 Address
MEDIWARE a.s.
Na Viničních horách 1834/24
160 00 Praha 6
Technical support:
Tel: +420 773 760 568
Email: support@mediware.cz
Jiří Douša
Tel: +420 774 435 341
Email: george.dousa@mediware.cz
MwPharm++ Release 1.4.2 - Description
MwPharm++/Edsim++ Release 1.4.2 - Description
Solved: Cannot change mode in objects with a double reference (outputs, transfers) to the same symbol (e.g. TElimination)

Solved: Object containing a double reference intended for different objects must explicitly use Interactant flags (e.g TAddition)

Added "Rate" and "Baseline" modes to TProduction. TCompartment is now TProduction aware in virtual GetC0 method

Now also the condition number (2 norm) of the covariance matrix is calculated and reported

Added input variants of TPeriDialysis outputs (TIPeriDialysis). These allow you to do a dose calculation for a PD ROA.