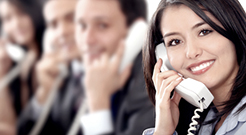 Address
MEDIWARE a.s.
Na Viničních horách 1834/24
160 00 Praha 6
Technical support:
Tel: +420 773 760 568
Email: support@mediware.cz
Jiří Douša
Tel: +420 774 435 341
Email: george.dousa@mediware.cz
MwPharm++ Release 1.3.5 - Description
MwPharm++/Edsim++ Release 1.3.5 - Description
Added support for domain licenses (fixes virtualization issues)
Encrypted sections in the MwPharm.cfg configuration file (e.g. the connection string) are now machine independent. This means that a configuration established at the server can be freely propagated to all (virtual) clients.

Licenses can now be issued on a domain name rather than a hardware id. You can request a domain license at Mediware. We kindly ask you to respect the contractual maximum number of concurrent users by enforcing this at the application server.

Added LOCAL and ROAMING command line switches for storing configuration settings (MwPharm.cfg) in AppDataLocal or AppDataRoaming. This would allow users to persist their own settings between sessions. But this requires a preconfigured MwPharm.cfg at these locations otherwise a default configuration will be created.